Canadian Scholarship Winners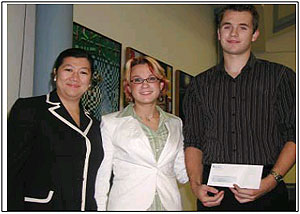 # 1 Scholarship winner, Sam Gaugler proudly presents his $1,000 donation to King's University College in Edmonton, Alberta. Pictured left to right: Hendriatta Wong, Internship Coordinator for the Faculty of Business, DM Mary Birley and FSM Sam Gaugler.
2004 Campaign II Top 10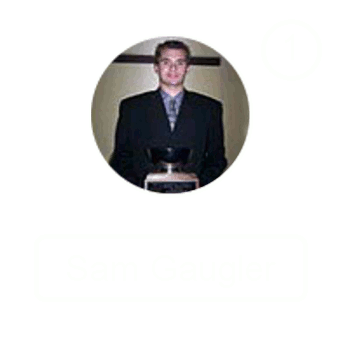 S. Edmonton Office
King's University College
"It all began when I was looking for a summer business internship. Soon enough, I completed training and I was on my way to my home town Bonnyville with a goal to make $10,000 for the summer. Well I made twice that and I can't complain. I look back and realize what a changed person I am because of this company. The experiences that I have had shot my confidence to higher levels than ever before. Whatever I put my mind to I know that I can do it. Without my manager, Ms. Cutco (Mary) and her countless hours of motivation and hard work, I know I wouldn't have accomplished #1 Rising Star. Customer Service, keep up the hard work - you are great! Also thanks to Lonny for that one PC, you are the reason I do so well."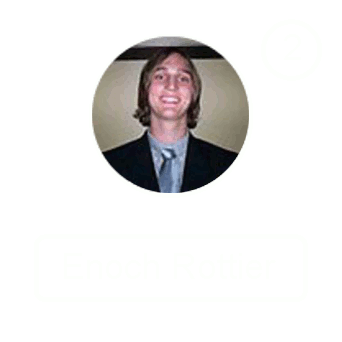 N. Edmonton Office
Grant MacEwen College
"What an amazing summer! I started selling CUTCO in the last week of May, and achieved Field Sales Manager by August 21st. This job has taught me many things about myself, and how hard I can work. It has been such a blessing working with amazing people around the nation, but especially meeting neat people in demo's. I 've learned many people skills, and thoroughly enjoyed my time spent with customers - especially the food and conversation when I spent 7 hours at the home of someone I'd never met before. I owe a lot to my Grandma who not only owned CUTCO for more than 20 years, but for all the people she and my parents introduced me to. I couldn't have done this without the support of my family and friends, and also Alison, Dan, and Leo in the office; you guys did so much to help me achieve #2. The one I owe all my gratitude to is God, for being my strength and peace when it was tough and stressful, but especially for teaching me how to serve and love people better, because that is what this job is all about."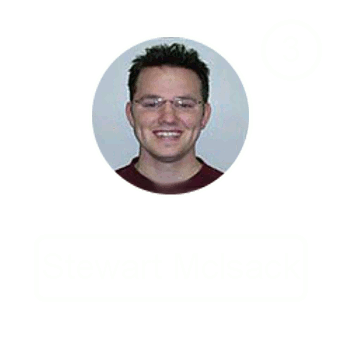 Surrey Office
Kwantlen University College
"Another Vector summer in the books!!! Never have I worked as many hours before in my life as I did this summer. But never have I made and grew so much in such a short period of time. The money is great, I mean really great, but the professional development you go through as a Sales Manager and a selling FSM rolled into one, is amazing. I must say I am looking forward to the next step in my Vector career. Thanks to everyone that influenced me, but special thanks to Geoff, Chad, Matt, Haj, Alex, Sibylle (a professionals' professional), and Joe. You continue to push me and help me. Cheers to the future!"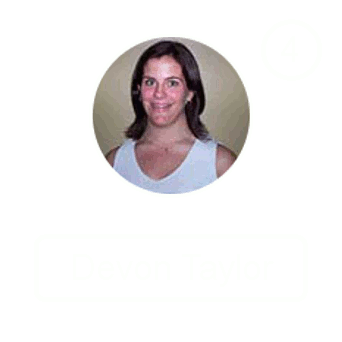 Vancouver Office
University Of Victoria
"At the beginning of this summer, I was a second year student at the University of Victoria, studying Theatre and majoring in acting. I needed a summer job and had no idea where to look, until Vector fell into my lap in the form of a website. As a result of this happy miracle, I learned more about myself than I ever intended. I learned how to handle objections, and how to be an entrepreneur. Working with Vector gave me confidence to achieve outrageous goals; ones I thought I could never achieve. One of these awards is the Scholarship race. Being a student, every little bit helps, and being a student living away from home, every little bit helps a lot! The Scholarship Race enticed me to push myself, and to win 4th place. It is a wonderful accomplishment! I found that working with Vector helped me to see that if I work hard, I can win - no matter what place I finish. Winning is not always about coming first, it is about whether you pushed yourself and achieved your goals. I look forward to next summer when I can challenge my colleagues again in the race to the top!"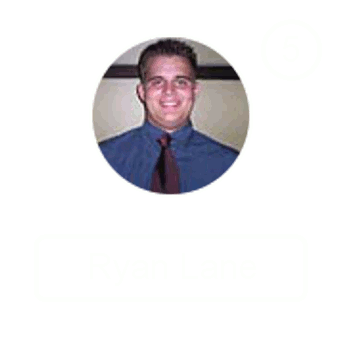 Windsor Office
St. Clair College
"It all started with a letter in the mail. That letter launched me into one of the most enjoyable summers of my life. Being my own boss gave me a very flexible work schedule to do the things that I love to do, while still managing to make good money. Vector showed me that I am a highly motivated and determined individual. It also taught me that I look incredibly handsome in formal attire. This summer was filled with meeting new people and building lasting friendships. Thanks to Chris for teaching me everything and being an incredible boss and friend. We had some great times this summer in the Windsor office. I look forward to the next step in my Vector experience. Congratulations to everyone on an incredible summer. Great times ahead."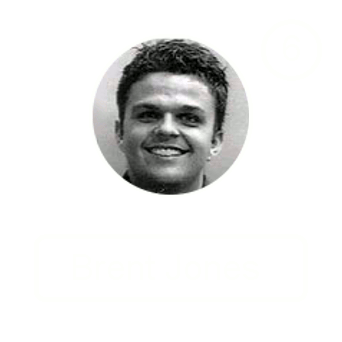 Hamilton Office
McMaster University
"Winning this scholarship is a way bigger achievement than the last two since I had such tough competition during the summer. If it weren't for people like Stewie and Ryan Lane, I probably wouldn't have pushed myself as hard as I did. I want to thank B-Dub, Sue, E-Mac, Taylor, Ukie, Dr.Jre, J.Stro, Trina and Kiddy Cakes for the good times, as well as the staff at Home Office for putting up with my constant phone calls. Also, I missed him the last two times, but I want to thank Andy for all the encouraging words he's given me. Most especially, thanks to Trent for teaching me what I need to know to be successful. Beverly Hills, Elora Gorge, Adventure Village, the Westin Harbour Castle, the inflatables... this summer was awesome!"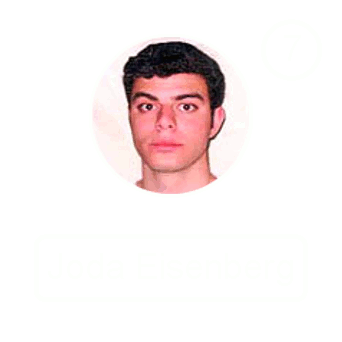 Hamilton Office
Queen's University
"My summer with Vector Marketing has been remarkable! The sales skills I learned, the confidence I gained, and the relationships I built both with the Hamilton team and with my valued customers have been irreplaceable. As a Queen's University Commerce student, Vector helped me to incorporate classroom business theory into practical entrepreneurial work experience. Earning a Scholarship and a great income with Vector has convinced me that with hard work, goal setting, and determination, the sky is the limit! I would like to sincerely thank my friends, family and office for their continued support and motivation this summer. Cheers!"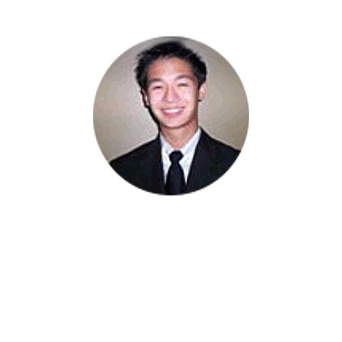 S. Toronto Office
University of Waterloo
"What an awesome summer full of great experiences. This is an amazing opportunity for anyone to take advantage of. Great income plus great advancement opportunities. I would recommend this position to any student that wishes to build their resume as well as their communication and time management skills. I will take these skills with me forever. Thank you Ian and the rest of the Toronto team - it was a blast!"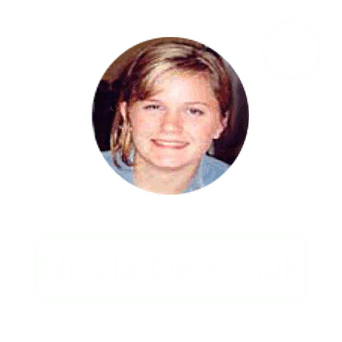 Surrey Office
Trinity Western University
"At the beginning of the summer I decided that I was going to work for CUTCO and prove all my skeptics wrong about a sales job. I did. I would really like to thank those skeptics (for they are my most loved ones) for giving me the determination and ability to stick it through, to have a great summer and meet some great people. Two of those people are Geoff Grimsdick and Stewart McIsack, and Iwant to thank both of them for the support and encouragement especially during the month of August. Thanks guys, I really appreciate it. I learned so much working for Vector, mostly about myself and how it is possible for shy people to come out of their shells. Thank you for giving me a great summer."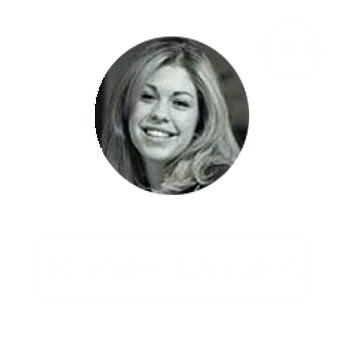 Calgary Office
Acadia University
"What an awesome summer! Who knew that selling knives would be such a great experience and so much fun? Working with Vector has taught me so many things including the importance of hard work, persistence, and determination to succeed. Like many reps, when I first started with Vector, I wasn't sure if selling knives was going to be my thing. However, with a little hard work and a lot of determination, I learned that anything is possible if you put your mind to it. I want to say thanks to the Calgary team who truly were Higher... Faster... Stronger! And a special thanks to Angie, Ben, Lindsay, and Carla who helped me believe in the position, but more importantly helped me to believe in myself."
2004 Campaign II 11-20