American Scholarship Winners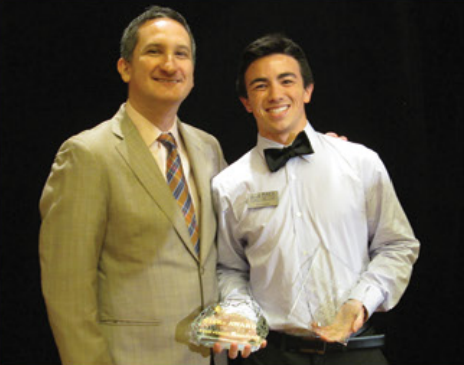 "Seven time winner, Kyle Lopes is pictured with Western Region Manager, Dan Casetta. Of the seven times, Kyle has earned the #1 spot 3 times. 'I've sold Cutco in 6 states over my first 3 years working part-time with the company. Having to start from scratch so many times over gave me a great ability to network with customers and ask for referrals, as well as forced me to really stretch my comfort zone.' - Kyle Lopes"
2017 Campaign II Top 10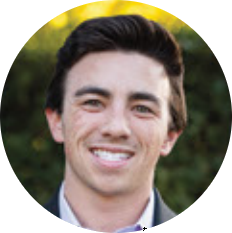 Kyle Lopes
Fermont
Western
Western Valley College
"Working with Vector has taught me that the most important skill to master in sales is consistency. Regardless of whether I am in a peak or valley with my sales cycle, consistent effort is what's needed to achieve my goals. Winning another All-American just provides me with further validation that I'm making progress towards graduating debt-free from college and raising the bar for what's possible as a student selling Cutco."

Carter Hayes
West Richmond
Eastern
Virginia Commonwealth University
"Working with Vector has taught me that networking and building relationships is a valuable as anything you can learn in school. Breaking he region record and selling over 60K for the SC2 push this past summer was a big highlight. "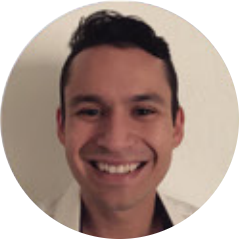 Francisco Herrera
Corpus Christi
Southwest
Houston Baptist University
"Winning the All-American scholarship is a reminder as to why working hard always pays off. It further solidifies my convictions towards the value of waking up early and on time EVERY DAY OF MY LIFE. I get my day started and get closer to achieving all of my life's goals and dreams. "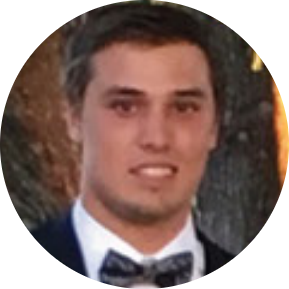 Thomas Jordan
Dallas
Southwest
U of Texas at Austin
"My older brother, Nick Jordan, enjoyed an incredible amount of success with the company, so I understood the greatness of the Vector Opportunity. When coupled with my need to pay for school and develop invaluable communication skills, working with Vector was and has bee a no-brainer since I joined the company in June of 2016"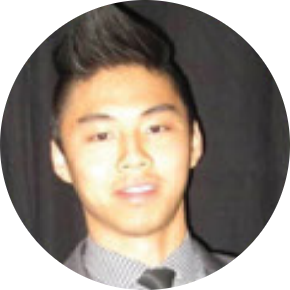 Kevin Lee
Burbank
Western
U of California - Los Angeles
"Working with Vector has taught me to better my people and speaking skills. Before Vector, my biggest fear was public speaking. After running my branch mu ability to speak in front of crowds has drastically improved. "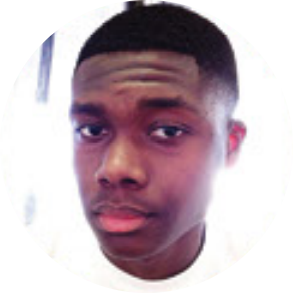 Kamani Randall
College Station
Southwest
Texas A&M University
"Working with Vector has taught me that no one can limit your success except for yourself. I worked diligently this past summer, and it has definitely paid off. My income from Vector has helped my family substantially. "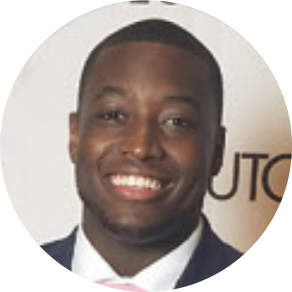 Abel Joseph
Nassau Co.
Northeast
Long Island University - CW Post Campus
"Winning another All-American scholarship would mean making History in the state of New York and to be an example for anyone that it can be done. I used to ride my bike 30-40 miles a day all over Queens, NY and sometimes Long Island to do presentations with a bag full of samples. I always say, 'You miss 100% of the shots you don't take' so I take all the shots."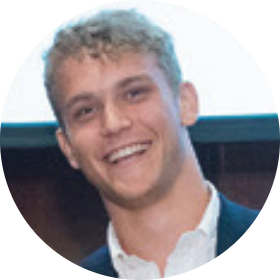 Alden Sulger
Chicago North
Central
U of Michigan - Ann Arbor
The All-American scholarship to me, would be a testament of my hard work this summer, starting later than most, but still finishing high on the leaderboards.""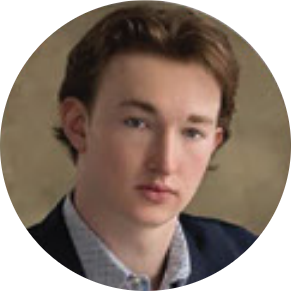 Patrick Moore
Oak Brook
Central
U of Wisconsin-Madison
"Working at Vector has taught me valuable interpersonal and time management skills. For me, the highlight of working at Vector was being able to meet different people and talk with them. Winning an All-American scholarship would mean that I would be able to help support mu parents financially, which is something I would be very proud of. "

Yousef Borno
Lubbock
Southwest
Colorado
"(Vector) taught me communication skills, how to utilize myself in the business world, and to never give up no matter how hard it gets. Winning the All-American scholarship would make me very happy because I would be able to say that I learned it from one of the best companies in the world. "
2017 Campaign II 11-50

Dillon Foley
Fairfield
Northeast
Providence College

Nick Jordan
Dallas
Southwest
Texas A&M University

Veronica Slater
Essex
Northeast
Rutgers - State U of New Jersey

Spencer Feuerbach
North Shore
Northeast
Loyola University Maryland

Jonah Comeaux
South Denver
Southwest
Colorado State University

Larry Wriborg
S. Birmingham
Southwest
The U of Alabama

Colleen Dolan
Minneapolis
Central
College of Saint Benedict

Taylor St. Laurent
West Houston
Southwest
U of Mississippi

Austin Baker
Woodlands
Southwest
Earlham College

Yousef Borno
Des Moines
Central
U of Iowa

Sami Pratt
Newport Beach
Western
U of Michigan - Ann Arbor

Grecia Guapillo
Oak lawn
Central
Saint Mary's College

Andrew Wiggin
Chicago North
Central
Wake Forest University

John Stringer
North Shore
Northeast
U of Massachusetts - Lowell

Victoria Torp
Morris
Northeast
Stockton University

Ian Dean
Des Moines
Central
Simpson College
Joe Argento
Lower Westchester
Northeast
Villanova University

Kyle Milroy
Lake Country FL
Eastern
Lake Sumter State College
Will Lovelace
Clearwater
Eastern
U of Rochester

Carly Frisone
North Shore IL
Central
U of Wisconsin - Madison

Walter Hudson
Jackson TN
Southwest
U of Tennesse - Knoxville
Aaron Lax
S Fort Worth
Southwest
U of Oklahoma

Ethen Campbell
Williamson Co.
Southwest
U of Texas - San Antonio

Peter Tumminello
E. Baton Rouge
Southwest
Texas Christian University

Michael Gordon
Bucks Co.
Northeast
Pennsylvania State University
Billy Latil
West Houston
Southwest
Texas State Univesity
Zane Wall
Lubbock
Southwest
Eastern New Mexico University
Tyler Langmeier
Burlington VT
Northeast
Central COnnecticut State University

Matt O'Connor
Nassau County
Northeast
Fordam University

Scott Barlow
Morris
Northeast
U of Rhode Island

John Giachino
Oklahoma City
Southwest
U of Arkansas - Fayetteville
Tom Janczur
Oak Brook
Central
Knox College

Ted Lathrop
South Charlotte
Eastern
U of South Carolina - Columbia

Angela Wadley
North Houston
Southwest
Drury University

Miranda McAlister
Greenville/Spartanburg
Eastern
Clemson University

Jacob Barnes
South Charlotte
Eastern
Clemson University

JR Laird
Dalton
Eastern
Dalton State College

Michael Leone
Nassau Co.
Northeast
SUNY Farmingdale

Emma Fifer
Fort Wayne
Midwest
Wright State University - Lake Campus

Juston Woodard
Oak Lawn
Central
Knox College